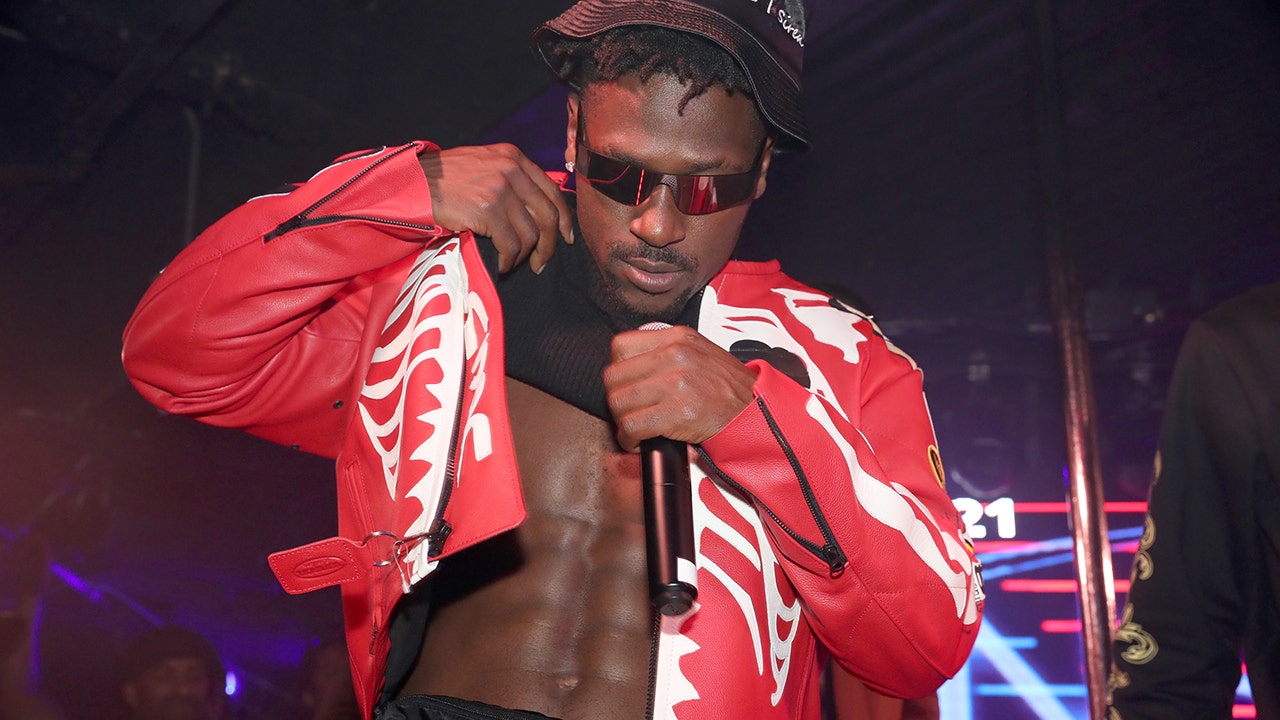 Antonio Brown was spotted at a New York strip club on Sunday performing his new rap track "Pit Not The Palace," a week after he exploded at a Tampa Bay Buccaneers game.
Brown released his new track within hours of leaving MetLife Stadium as the Buccaneers played against the New York Jets. The wide receiver took off his equipment and threw things into the crowd and walked through the end zone saying goodbye to the fans.
CLICK HERE FOR MORE SPORTS COVERAGE ON FOXNEWS.COM
But while at Sapphire, Page Six described the NFL wide receiver as a "fun, happy guy."
"He was dancing and taking photos nonstop, engaging with everyone," one party animal said on the gossip page.
The photos showed Brown flaunting his fit physique and rapping about his new song.
ANTONIO BROWN'S LAWYER FLAME BUCS FOR RELEASE OF WIDE RECEIVER, TELLS AN ANKLE INJURY PROBLEM
Brown has spent a lot of time in New York since his fallout with the Buccaneers. He attended a Brooklyn Nets game last week and appeared on the "Full Send Podcast" to explain why he so dramatically quit the Buccaneers.
Brown insisted he explained to coach Bruce Arians and Tampa Bay staff that he had injured his ankle and that at one point in the game and throughout the week leading up to the game against the Jets, he was in bad pain and could barely play.
Arians claimed Brown was upset about the lack of targets.
CLICK HERE TO GET THE FOX NEWS APP
Tampa Bay released Brown on Thursday, but his future in the NFL is unclear.