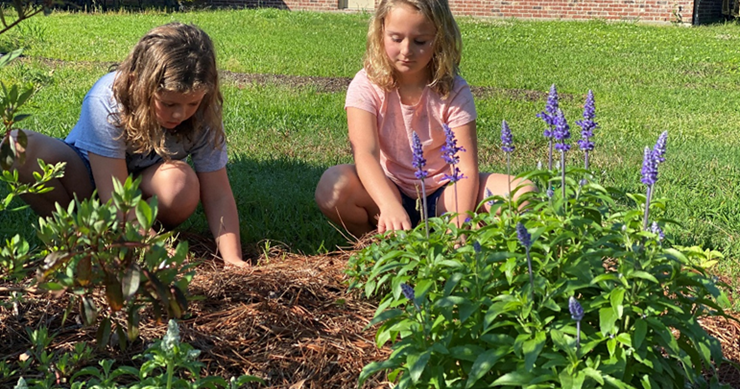 Gardening offers so many options for creating relaxing green spaces. Whether you have lots of land to create expansive gardens or are working with a small patio, a well-thought-out design can help create useful and unique outdoor spaces.
According to Garden Media's 2022 Garden Trends report, people are creating "zones" for optimal use of space. There are many ways to build areas, from container plantings and planters to carefully placed outdoor furniture – and even outdoor paintings and curtains.
Let's first talk about landscaped flowerbeds, porches and patios at the front of homes. This front area is often the first thing people see, and the curb appeal is real. These areas are an important destination and an extension of our homes.
Patios that offer outdoor seating and decor can expand the square footage of your home, giving you more spaces to entertain and relax. You can also create seating areas in your landscapes with different areas and themes.
Another area could be a children's area with play equipment such as a swing, tether ball, sandbox and trampoline. Why not complement them with a gardening area where children can enjoy the art and physical activity of gardening?
A raised bed can be a great way for kids to grow their own plants and food. What child – or adult for that matter – doesn't like to dig and play with the dirt? It can also be an area where children can explore nature, observe insects, earthworms, birds and other wild animals. This area provides an outlet for children and a charming appeal to the landscape.
Entertainment areas are great additions to the landscape. Areas for outdoor lawn activities such as cornhole, bocce, and horseshoes can provide play areas for children and adults. Fire pits with sitting areas provide a cozy retreat in the winter, and areas that provide respite from the sun with large shade trees are ideal for gatherings in the summer.
Pollinator gardens are another great addition. Luckily for us, the plants that pollinators like to visit are some of the most beautiful we can add to our gardens. Many types of annual and perennial colors add beauty to the garden and attract some of nature's most graceful creatures.
The cottage gardens just scream "picturesque" with their colorful plants. These gardens usually include a wide variety of colorful ornamental plants alongside edible plants and herbs all mixed together. Cottage gardens are charming and often feature white picket fences, arbors, clay pots and delicate panels. They are a relaxed play on more traditional gardens and can tend to spill over into other aspects of the landscape such as paths and lawns, creating a continuation of the space.
Another type of green space is xeriscaping. It is also known as a desert garden and is not often seen in Louisiana. Although typically found in more arid regions such as the Southwest, that doesn't mean it can't have a place in your Louisiana landscape.
This type of landscape requires little water and no irrigation. This type of area uses permeable gravel ground covers such as decomposed granite and fine gravel combined with native plants and succulents such as agave, aloe vera, cactus and many other types of sedums . These types of areas require very little maintenance and are a sustainable option for homeowners and friendly to our environment.
No matter what type of area you want to create, there is a perfect plant for that area. Plus, containers help push the boundaries of your space and make it possible to include most types of plants you want to showcase.