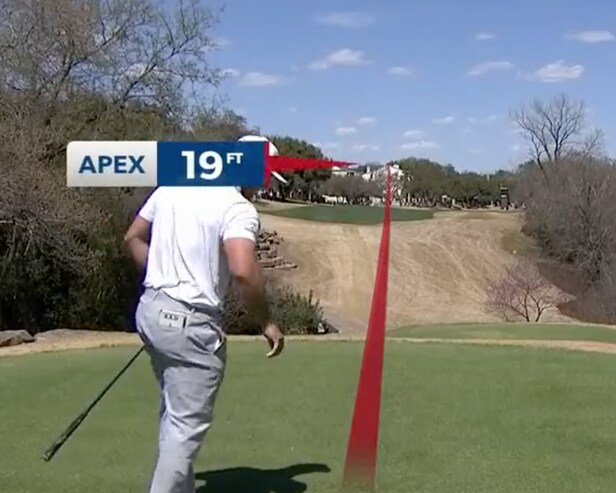 Say what you want about Bryson DeChambeau, but you can't deny that his nearly two-month hiatus has left a huge entertainment void at the start of the PGA Tour season. Whether he's hitting nukes, calling out rules enforcers, or mingling with fans, he's always fascinating to watch. We sorely missed that "it" factor in February and the first weeks of March.
At this week's WGC Match Play, DeChambeau is officially back, and his opener against England's Richard Bland has already provided plenty of content. But it wasn't a rules situation or a 400-yard bomb or a rowdy run-in that caught our attention on Wednesday.
Nope, it was this absolutely HARD stinger DeChambeau pulled from his bag of tricks at the Austin Country Club, one that went no more than 20 feet in the air. Eat your heart out, Gary Woodland:
My God, this thing should come with an NSFW tag. 19 feet! And straight as a string. How about this dude coming off a long hiatus and showing he still has plenty of moves in the bag that don't involve swinging as hard as humanly possible? We are really here for that.
By the way, although DeChambeau said he wasn't 100% yet, he looked solid on Wednesday. Through seven holes he leads Bland 1 to the top.