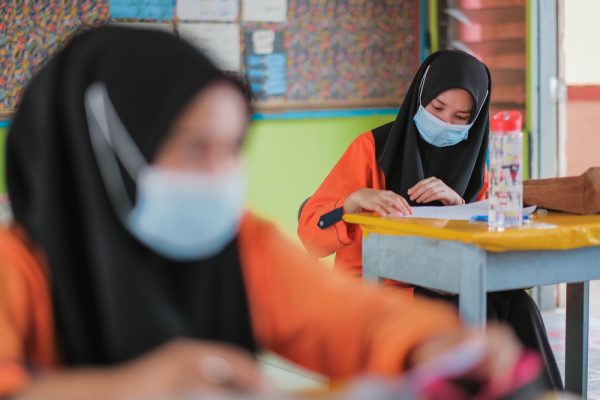 Malaysian Prime Minister Muhyiddin Yassin yesterday announced a 150 billion ringgit ($ 36.2 billion) aid and stimulus package as the country continues to fight one of the worst COVID-19 outbreaks in Asia .
Speaking during a national televised speech, the Malaysian leader said the National People's Welfare and Economic Recovery Program (Pemulih) was intended to ease financial pressure on needy households and businesses and boost the country's immunization efforts.
"I hope this financial package can help you get on with your life in the months to come," he said. "I am aware that many of you are severely affected, as a result of battling the COVID-19 pandemic for over a year."
In recent months, Malaysia has experienced a vicious coronavirus outbreak that has propelled it into the unenviable position of having the highest number of infections per capita in Southeast Asia.
As daily new coronavirus cases have fallen from the peak of over 9,000 they reached last month, the disease remains stubbornly persistent. Malaysian health authorities have reported 5,218 new infections yesterday, bringing the country's total to 739,266. The country has also recorded 5,001 deaths from the disease.
On June 1, the country entered a near-total lockdown which was due to expire yesterday, but Muhyiddin said during the weekend that it would remain in place until new infections fell below 4,000 per day and at least 10 percent of the population had been fully immunized. According to Our World In Data tracker, some 16.08 percent of Malaysians had received a dose of the vaccine by June 26, and 6.25 percent were fully immunized.
the crowded Pemulih package includes cash donations for 11 million households, seniors and workers who have lost their jobs due to the crisis. An additional 3.8 billion ringgit ($ 916 million) will be used for wage subsidies in addition to tax breaks, grants, a six-month loan moratorium and other business support measures.
Perhaps more importantly, Muhyiddin said the government would spend an additional 1 billion ringgit ($ 241 million) to speed up its vaccination program, including 400 million ringgit ($ 96 million) to purchase more vaccines. This will be enough to cover 130 percent of the country's 33 million people, including young people as young as 12, he said.
"The government is working hard, even within limits, to ensure the country stays on track to recovery… vaccination will be key to our success in the fight against COVID-19," Muhyiddin said.
The Malaysian announcement came after authorities in neighboring Thailand tightened restrictions in a bid to contain a parallel outbreak dating back to April.
Under the new restrictions, announced Sunday, construction workers will be isolated in camps in Bangkok and five neighboring provinces, as well as in the four southernmost provinces of the country. There will also be a ban on indoor meals and gatherings of more than 20 people.
Since early April, Thailand has experienced a similarly determined COVID-19 outbreak in which it has recorded thousands of new infections per day. The nation reported 5,406 new infections yesterday, the third highest daily total since the start of the pandemic, after the peaks preceding May 17 and 31. The total number of cases in Thailand now stands at just under 250,000 cases, the fifth worst in Southeast Asia in per capita terms.
As the epidemic continues, officials have warned that Thai hospitals could be on the verge of being overwhelmed, despite the establishment of field hospitals to handle the glut of patients. The country's immunization program has also been slow, and the government of Prime Minister Prayut Chan-o-cha has come under pressure for failing to ensure an adequate and timely vaccine supply after going through the first year. pandemic with relative success.
Thailand started its mass vaccination campaign relatively late, in the first week of June, and only 3.65% of the country's 69 million people had been fully immunized by June 25, while 9.22 percent had received at least one dose.
The struggles of Malaysia and Thailand – to say nothing of Indonesia, which is trembling on the brink of an India-like mass epidemic – indicate both the stubborn nature of the COVID-19 threat and the importance of vaccines for the ultimate victory over disease.
In a new Bloomberg ranking published yesterday which assessed the recovery of 53 countries from COVID-19, there was unsurprisingly a close correlation between vaccination rates and countries' progress in reopening. The United States came in first and the top 10 was dominated by countries that had achieved widespread vaccine distribution, while the highest Southeast Asian country – Singapore – was also the country that had achieved widespread vaccine distribution. vaccinated most of its population.
Thailand came 39th out of 53 countries polled by Bloomberg, while Malaysia came in 51st, indicating how far these two countries – and Southeast Asia as a whole – need to go.