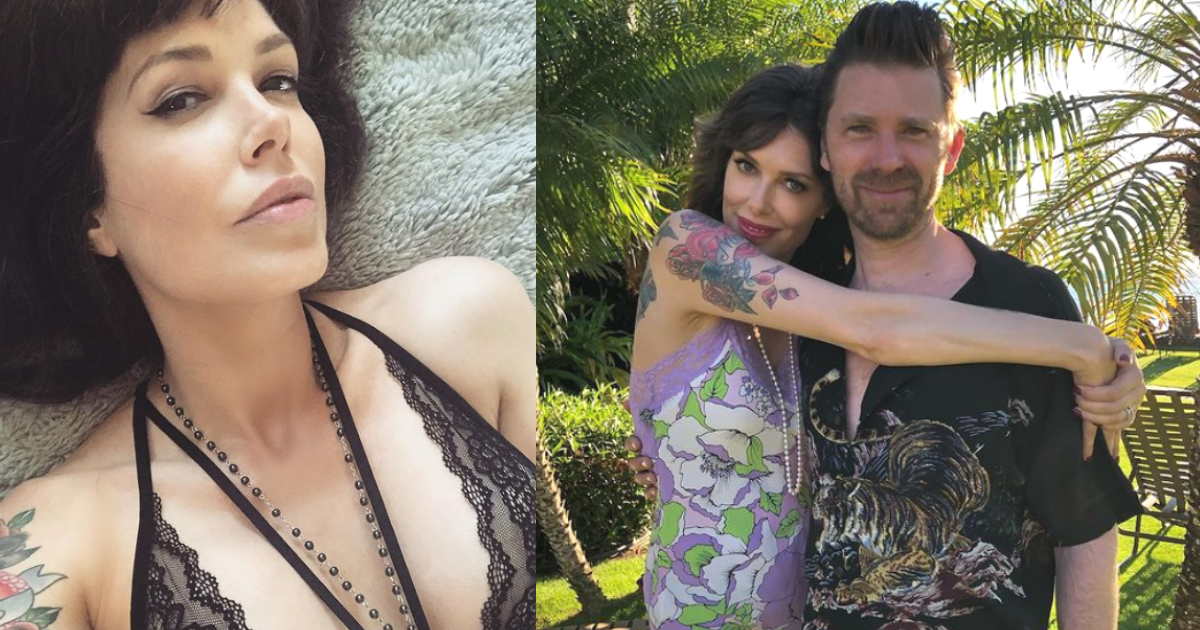 Twelve years ago, Tara Moss married her person, Berndt Sellheim – poet, author and photographer.
The couple had met on an RSVP dating site in 2009, before dating apps were a thing.
Moss has been married three times in her life. Once when she was 19 with a man much older than her. Then, in her early thirties, she married her second husband.
As Moss told Mia Freedman on No filter"Third time is the charm. If it takes time to get it right, it's worth it."
And it was worth it, with the couple now married and sharing 11-year-old daughter Sapphira together. But the early period of Moss and Sellheim's relationship has a funny story behind it – Moss was kicked off the dating site because she was supposed to pose as the Tara Moss.
Watch: Tara Moss becomes a "fearless mom". The post continues below.
"This was back when there was only one dating site, there was no swiping right – the old days of the internet when there was no talk of meeting people online," Moss explained.
So, around 2008-2009, Moss decided to create an online dating profile.
Back then, it was quite rare to delve into the world of online dating. And for Moss, she was keen to focus on words and connection, so she initially decided against including a picture of herself on her profile. It was also a way for her to meet people without her fame playing a role.
It was on RSVP that Moss met Sellheim.
They developed an emotional and intellectual relationship before Moss shared a photo of her with him, or the fact that she had a public profile.
"I didn't put a photo on my profile, and there were a number of reasons for that. I wanted to interact with someone on a different basis, and I also didn't want to be recognized and have that be a reason why. someone I wanted to date. At that point, I felt like I wasn't attracting the right kind of people who looked like me," Moss said.